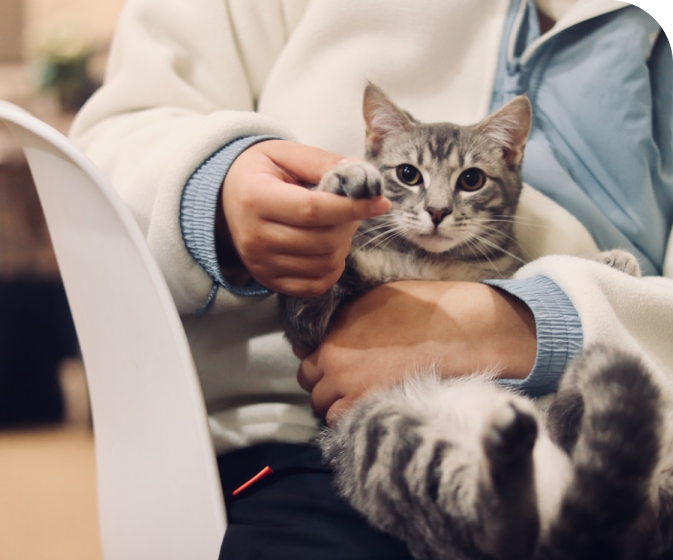 About our veterinary team
Every member of our clinical team is registered with the Royal College of Veterinary Surgeons (RCVS) and has at least 3 years post qualification experience in UK veterinary practice. Each of our Vets and Vet Nurses is committed to continuous professional development and completes additional training and development each year. Many of our team have advanced qualifications and knowledge. A large proportion have also worked within referral centres, specialist hospitals and dedicated emergency and critical care clinics.
Our team are here to help you look after your pet's health 24/7 365 days of the year. Calls are answered quickly, and we ask a series of questions to allow us to understand your worries as soon as possible. Each time you contact us you can be sure we will identify the severity of the problem and provide quick, safe, evidence-based guidance to ensure your pets health and recovery.
Join our team
Why Pet GP
The UK's most trusted pet health advice service
Speak to a Vet or Vet Nurse
UK based, experienced clinical team, with advanced knowledge and qualifications.
24/7/365 online appointments
Real time contact within minutes, to get the help you and your pet need.
Get health advice
Get pet health advice, articles and top tips written by our expert Veterinary Team
Our methodology
PetGP was set up in 2003 as a new way for pet owners to get veterinary advice and peace of mind when they need it most.
We're now the UK's largest, most trusted helpline, with highly-trained Vets and Vet Nurses across the UK, and we work with a number of the country's leading charities and insurers. It is worth checking your pet insurance policy to see if you can already access our services.
PetGP isn't here to replace your Vet, who is essential to your pet's health. But we can help you avoid unnecessary visits: in general, two out of every three cases we speak to don't require an immediate trip to the vet. Speaking to us first can save you time, stress and money.
Choose a plan
Sign up and choose a plan that best suits you and your pet
Connect with us
Telehealth veterinary team appointments available via telephone, video and live chat
Virtual vet visit
Our team of Vets and Vet Nurses give tailored, evidence-based support and advice
Clear advice
Our team will give clear outcomes and advice to help you improve your pets health as quickly and safely as possible